NAPLEX Exam Questions
We provide high-quality simulations of the NAPLEX Exam (North American Pharmacist Licensure Exam). Our NAPLEX sample questions have been created by licensed US pharmacist tutors who have taken the exam and written questions conforming to the NAPLEX syllabus. To subscribe to a course, you first need to make an account by clicking on the links below. Services we provide include:
---
---
Subscriber courses...


Silver NAPLEX Exam Questions
One months access to the web's largest repositories of pharmacy questions to prepare you for the NAPLEX exam. Includes 185 NAPLEX Exam questions where you have 4 hours and 15 minutes with a 10-minute break. When finished, your exam is marked and you will receive a detailed breakdown of where you went wrong.
Cost: $49.99 USD
Learn more...
Gold NAPLEX Review Course
Six months access to our Gold Course which covers all of the above, however, in addition, this review course covers the entire NAPLEX syllabus with lectures, videos and more questions, you get your own designated tutor. We offer a 100% money back guarantee if you fail your exam!
Cost: $119.99 USD
Learn more...
NAPLEX Maths Questions
Six months access to over 300 pharmaceutical calculation questions. In addition, you get access to our online video lectures and tutorials to aid you in becoming an expert in tricky questions.
Cost: $69.99 USD
Learn more...


MPJE Review Course
Six months access. Once you have passed the NAPLEX exam, to practice as a pharmacist you must pass the Multistate Pharmacy Jurisprudence Examination (MPJE). Our course contains a wide range of MPJE sample questions and resources including online texts and activities to help you pass your first attempt.
Cost: $89.99 USD
Learn more...

---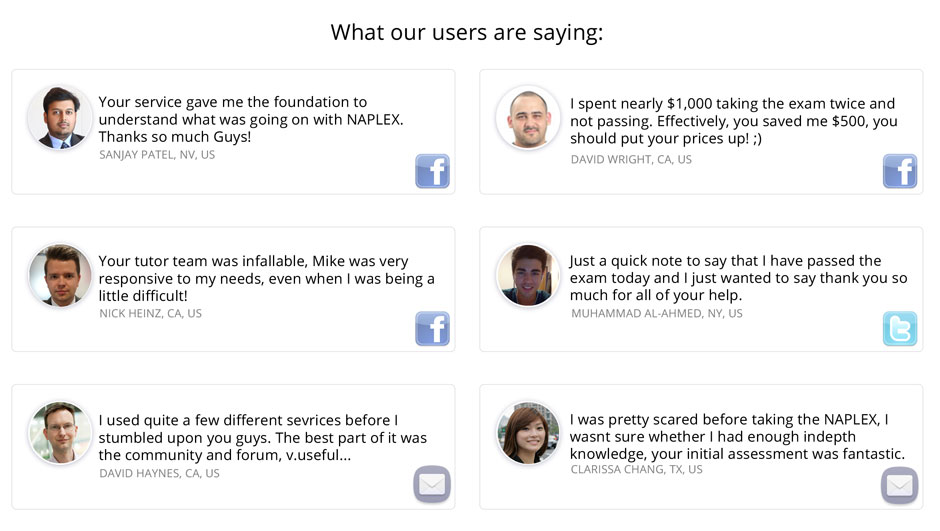 Skip available courses